There is a lot of misunderstanding about proper daily skin care and usually most of us haven't recognised its importance.  Maintaining the health of our skin, encouraging its healing from different skin conditions and preserving our youthful appearance are all among its benefits.
It has an impact on our overall quality of life because when we look good, we feel good.
So, what makes a good daily skincare?
#1 A good professional cleanser
such as Zein Obagi's Oilacleanse or Foamacleanse.
– tailored to your skin type
– it cleanses impurities without damaging the acid mantle of the skin
– alkaline cleansing (soap or shower gel) makes the skin dry and irritated and stimulates oil production
– cleanse two times daily: AM and PM; 30 seconds which is a relatively long time
– use a pea-size of the cleanser
– thoroughly, but gently
– if you don't use make-up remover, cleanse two times.
– NEVER use a wet wipe to cleanse your skin!
#2 A good professional moisturiser
such as Zein Obagi's Daily Power Defense
– professional products have better quality and higher concentration of ingredients
– so that you can expect more efficacy, but more side effects as well, so education is paramount
– use it AM and PM after cleansing
– for PM you can use a thicker and richer product as well (ie. one containing growth factors)
– air-tight packaging is essential, so don't buy anything in a pot (infection and oxidation)
– retinol (vitamin A) is one of the most important ingredients (it could cause irritation initially)
– other ingredients can be vitamin C, growth factors and other peptides depending on the formulation by the manufacturer.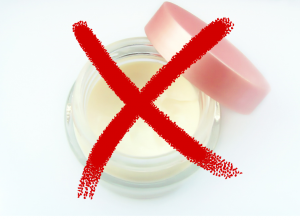 #3 Good quality Sun protection
(Zein Obagi Oclipse SPF 50 or the Heliocare range) which
– protects against UV-A and UV-B
– contains physical SPF such as titanium-dioxide or zinc-oxide
– should be applied 30 min prior exposure
– every day AM
– on all exposed areas (neck, décolletage and back of the hands too)
– should be repeated in every 2-3 hours in case of strong sun exposure
MISCONCEPTIONS about skin care products:
Be careful with ORGANIC or NATURAL skincare ranges, since these words don't have an official definition in this regard, so every manufacturer defines them as they wish or benefit from it. Organic food is produced in a way that complies with organic standards set by regional organizations, national governments and international organizations, but there is nothing like this in conjunction with skin care. Instead of buying these gimmicky organic and/or natural products, choose one backed by good scientific evidence such as Zein Obagi's Medical or Beauty range or Environ products.
Using good quality products regularly makes a big difference in the quality of your skin and your life similarly.
If you have any question regarding skin care or products, please pop it in a comment below.