Dermal fillers at Dr Bela's Clinic in The Hogarth MediSpa, West London for lip injections, cheek fillers, under eye fillers, nose fillers and chin fillers.
Dermal fillers or liquid facelift to treat deep wrinkles and lines, sagginess and tired look.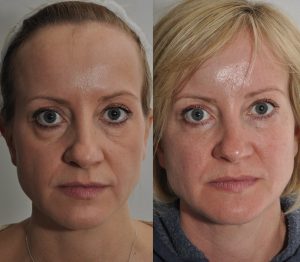 Watch Sarah talking about her experience with Dr Bela
Dermal fillers are at the border of Medicine and Art. Our generation is lucky enough to have them. They allow us to improve our appearance in a convenient way, having an immediate and biostimulation effect and are safe, gentle and painless. They have good longevity too, lasting between 9 to 18 months. And it is not only your appearance but how you feel with your fresher look that creates a positive impact upon your life.


*DISCLAIMER: Individual results and their perception will vary from person to person. Specific results thus cannot be guaranteed. Please read the Disclaimer and Privacy Notice at the bottom of this page.