Dr Bela's Wrinkle treatment and Fillers Case Studies at The Hogarth MediSpa, West London
By looking the case studies below you can gain an impression how dermal fillers and wrinkle treatment injections work on female and male patients, furthermore, you can judge whether you would be able to detect the melanoma skin cancer diagnosed during a mole check session.
Case study of Wrinkle treatment

Wrinkle Treatment injections is the treatment mainly for the upper face.
This picture shows a young female patient with a beautiful result with the treatment initiated in time, before the fixation of the frontal lines. However, in certain cases, the Wrinkle treatment of the lower face is quite important.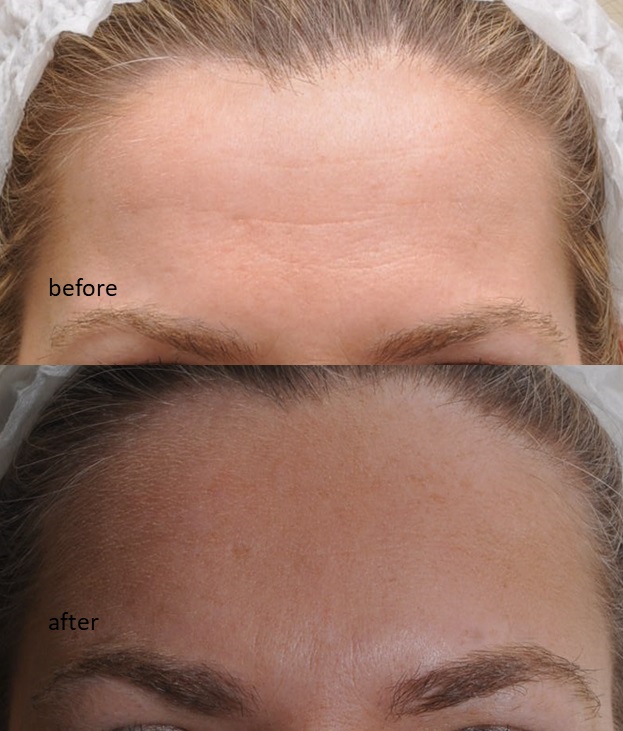 This picture shows the impressive effects of Wrinkle treatment on an elderly woman when the lines are already fixed which is preventable with the timely application of Wrinkle treatment injections.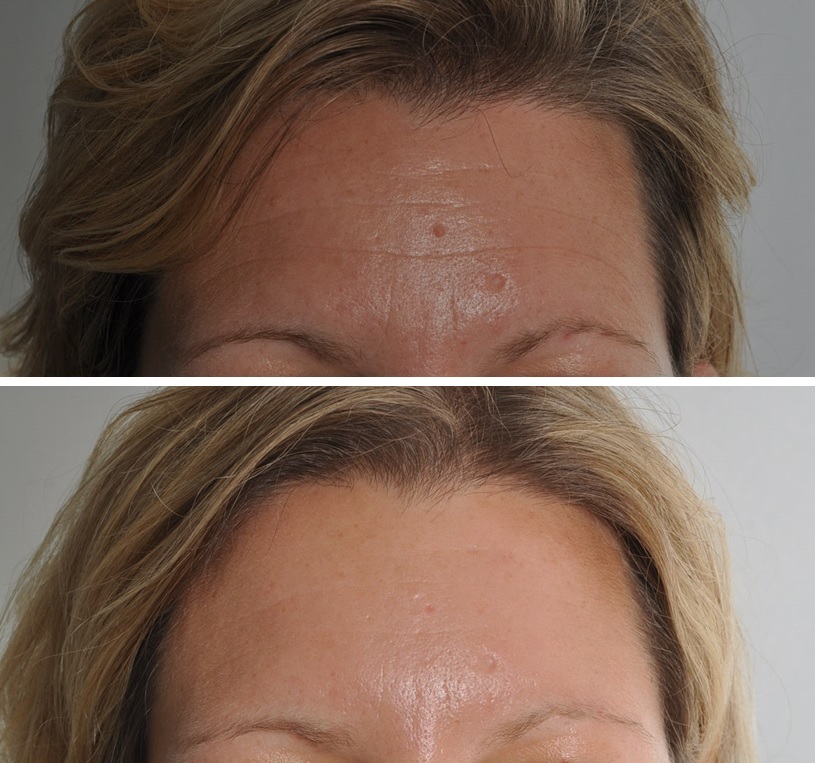 Case study for Fillers

This picture shows a dermal filler treatment of the cheeks where the volume loss caused by the normal ageing process is replenished with Hyaluronic Acid fillers such as Juvederm Voluma.
The below picture shows the same treatment on a male patient. Please note that a mole is visible in the right eye on the before picture, while after the treatment it became invisible. Since the cheeks support the structures of the upper face, with its treatment the lower eyelid got back to its original position.
Case study for life saved with mole checks

I would like to share two cases with you.
The first one is about mole check without mole mapping.
In this case, there is a thorough dermatology consultation with a use of a special magnifying device (dermatoscope) and I take pictures only on the moles which I think asymmetrical.
This melanoma was discovered during a mole check. It didn't cause any symptoms for the patient. The mole removal saved his life.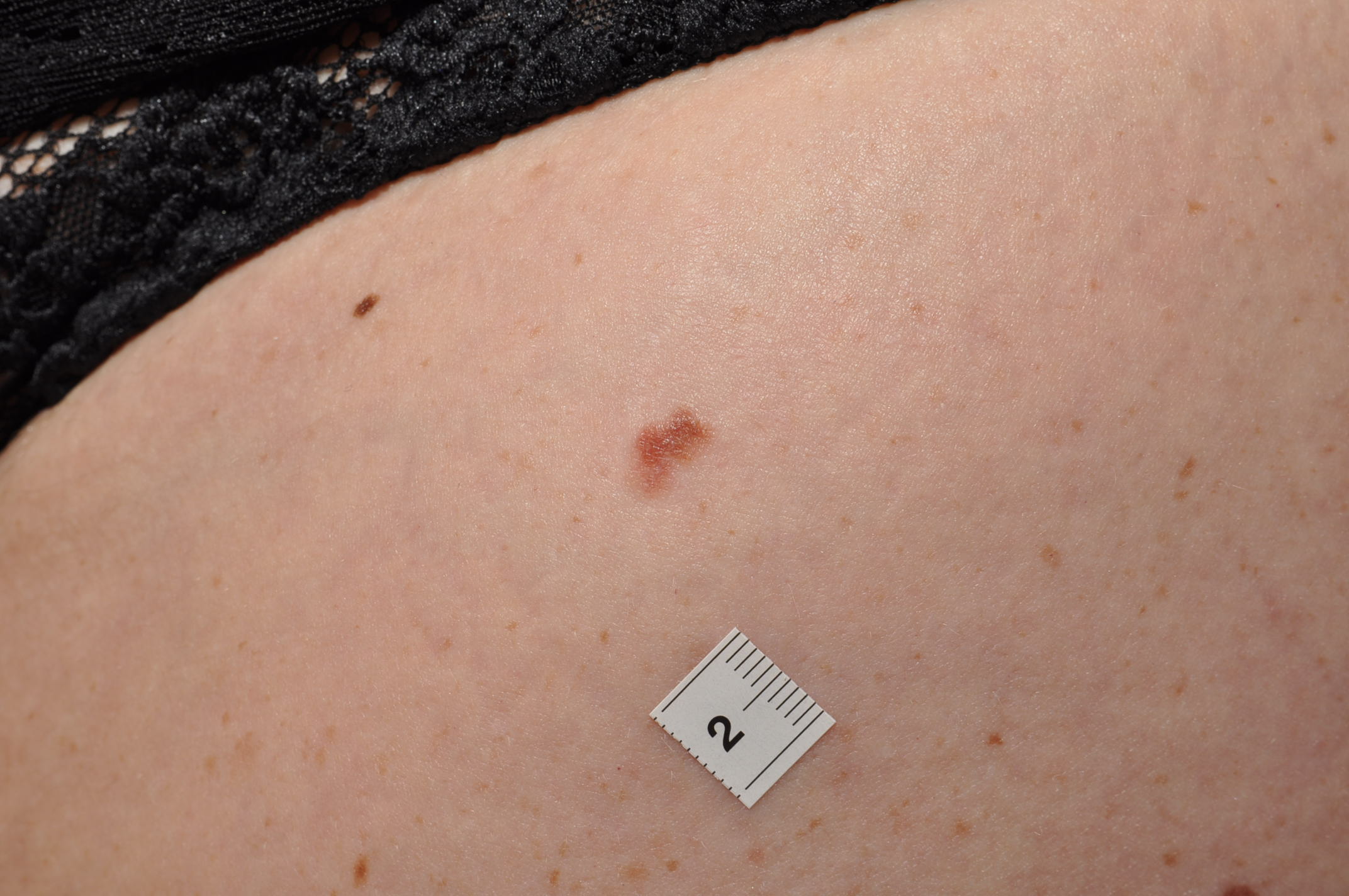 The next one is about mole check with mole mapping when I take pictures of each and every mole and these pictures are compared with the previous ones from time to time; it is called comparative analysis.
The last case shows an example when the melanoma was missed by the examining doctor and was diagnosed by one of our evaluation doctors. In case of mole mapping, there is a second examination of all moles after the screening which doesn't require the presence of the patients and based on the pictures taken during the examination (teledermatoscopy). It is performed on a big screen undisturbed, so it results in a better diagnostic punctuality.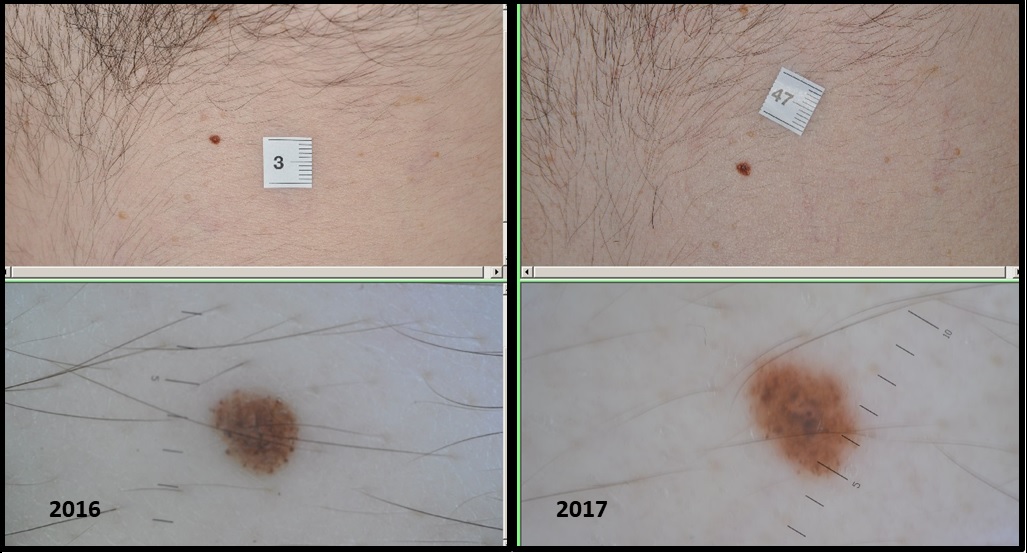 If you are interested in mole screening you can find more information on our main website MelanomaMobil.co.uk, or you can watch some short videos about the most important aspects of mole screening in my blog.