I gave a presentation about Patient Safety & Infection Control at the Conference of the British College of Aesthetic Medicine last weekend.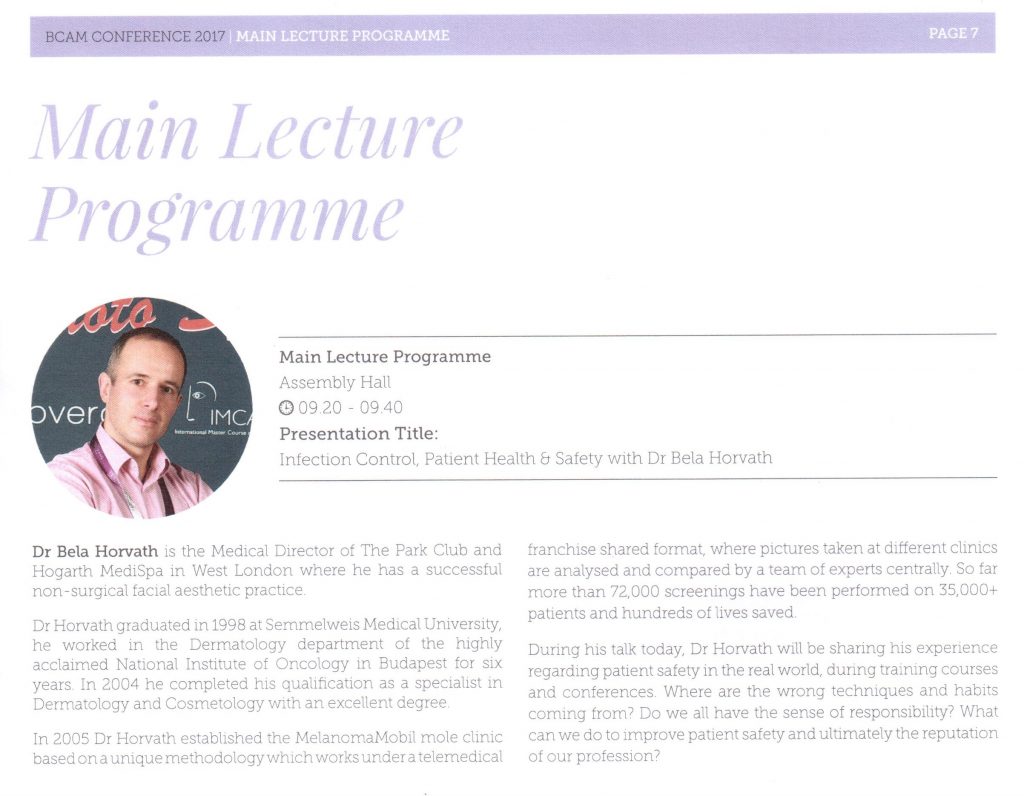 As a Dermatologist, I got used to the high standard of hygiene during surgical procedures. Furthermore, during my years at the National Institute of Oncology, I learnt to appreciate the fragility of the human life and health. These events determine my sense of care and hygiene during facial aesthetic procedures too. Unfortunately, my experience shows that not everybody is as careful. My patients tell me stories about Wrinkle treatment and Dermal filler treatments performed through makeup at a garden shade or at a private house. Patients obviously are not aware enough of the risk they run with these treatments; they jeopardise their health and risk a nasty infection or even worse complications.
Sometimes I see minor breaches of patient safety during training courses organised for medical doctors as well. So, it is never enough and never in vain to talk about this issue.
I started my presentation with the story of Ignac Semmelweis, whose name was given to the medical school I am graduated from: Semmelwes Medical University in Budapest. He is known as the 'saviour of mothers' because he was the one, who discovered the cause behind having three times the mortality of childbed fever at doctors' wards compared to midwives' wards. Based on his findings he proposed the practice of washing hands with chlorinated lime solutions.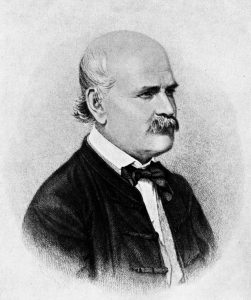 Despite the publication of his results, his findings were rejected by the medical community, because they felt offended at the suggestion that they should wash their hands. So, hygiene and patient safety has a difficult history anyway and we cannot be aware of it enough.